You've seen the infomercials for fancy treadmills, stationary bikes with screens for streaming workouts and professional-grade strength equipment. If only you had thousands of dollars to spare, you'd be able to get a quality workout without ever leaving home.
Although unlimited income or a gym membership offer access to a wide variety of exercise options, it's not a necessity to get fit. In fact, you can use the privacy and convenience of home to create a budget-friendly workout routine that works for you. Often the challenge isn't what equipment to buy, but rather, what to do with it once you get it home. By learning a few basic movements, you can start simple, slowly building in complexity and difficulty to get stronger and healthier.
Read More ›
Did you know there are almost
200,000 miles of trails on federal land
in the United States? From steep and rugged terrains to flat, well-traveled routes, there is something for anyone who wants to get out and enjoy the fresh air. Not only is a trail run or hike great exercise,
research
shows that spending time outside is associated with good health and well-being.
Before you head out on a new outdoor adventure, though, there are a few things you should know. Trail running and walking aren't quite the same as traversing paved surfaces, so it's important to be prepared. With the right equipment and expectations, you can enjoy all the benefits that your local trails have to offer.
Read More ›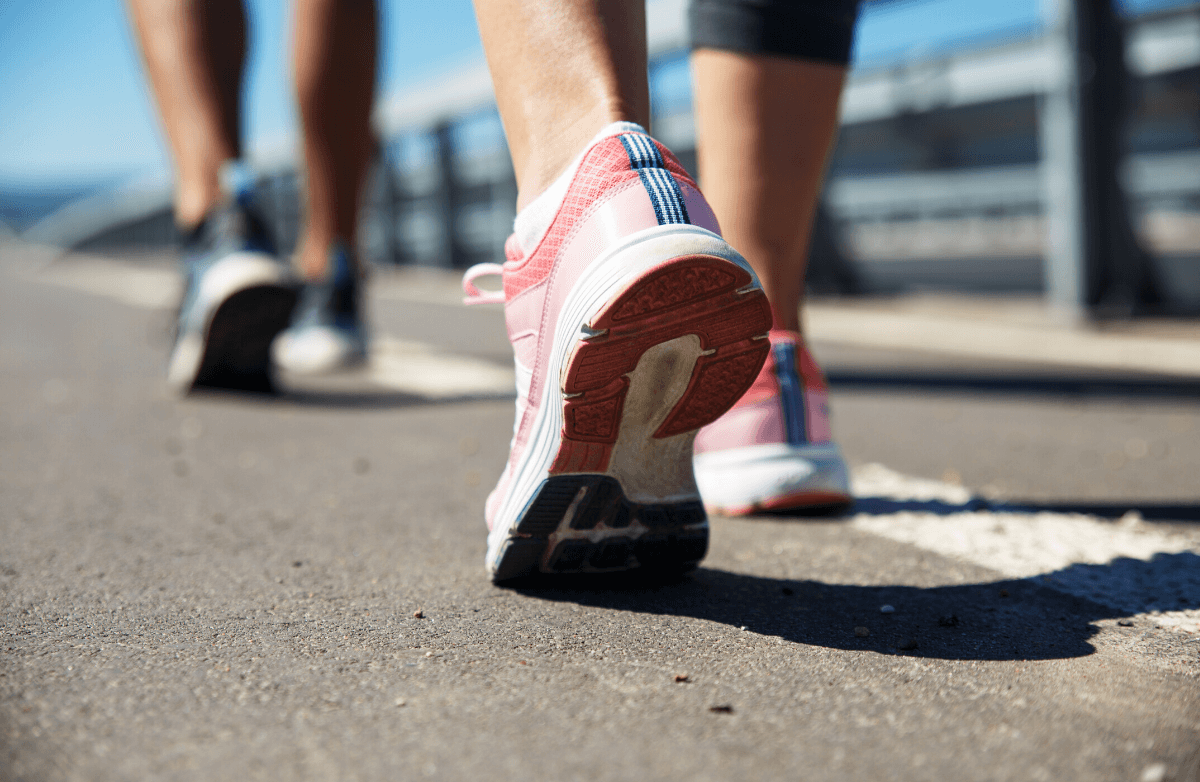 That walking trail at the local park has been calling your name since you moved into your house, and your co-workers have already told you how much they love their weekly walking group. You know the benefits and you know you'll love it if you could just get started—but you're not sure exactly how to do that.
Walking is the perfect form of physical activity for many reasons, and the fact that it's accessible to almost everyone is at the top of our list. Whether you're just getting started or want to take your race walking to the next level, it can be a challenging activity for any fitness level when done right. But it's not just as simple as putting one foot in front of the other. To get a proper workout from walking, there are three important questions you'll want to answer before you tie up your sneakers.
Read More ›
One foot in front of the other. On the surface, running seems like a simple activity. In reality, though, it's not that easy. Without the proper footwear, clothing, warm-up and training, you risk injury, and frankly, a miserable experience.
The right gear and plan can make running a positive addition to any workout routine—just don't repeat the same mistakes many runners, both new and experienced, often make.
Read More ›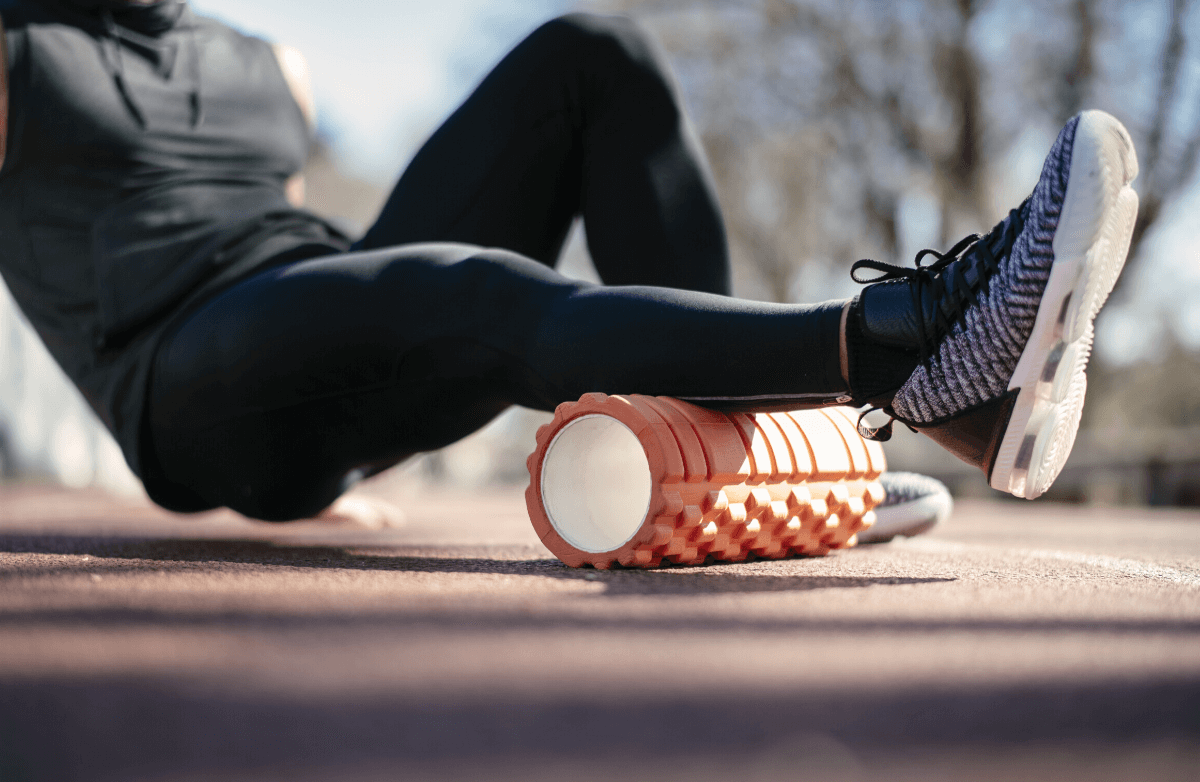 Stretching is stretching, right? Not according to people who swear by foam rolling. The foam roller is a simple, inexpensive tool that can be used in a variety of ways to enhance your exercise routine. Whether you're looking for a new way to warm up before a workout or you need to stretch tight muscles, reduce soreness and recover quicker, the foam roller can help.
Used as a form of
self-myofascial release
, foam rollers can help reduce muscle tension while also increasing flexibility. If you're a beginner and have any injuries or chronic conditions (such as fibromyalgia), make sure you get clearance from your doctor before starting a regular foam rolling routine. Take things slowly if you're new to the foam roller because the process can be uncomfortable, especially if muscles are tight. Start with shorter sessions and move gently through each exercise. It shouldn't feel comfortable when you're rolling, but also shouldn't feel painful. Mild discomfort with steady pressure is usually appropriate.
Luckily, you don't need to carve out lots of extra time for foam rolling. Using the foam roller for just 10 minutes, two to three times per week will
improve range of motion and reduce post-workout muscle soreness
. Get started with these five exercises that are guaranteed to hit your muscles in all the right places.
Calves
Sit tall on the floor with legs out in front of you, left ankle crossed over the right and toes pointed up toward the ceiling. Place the foam roller under your right ankle and place palms on the floor at your sides, lifting your backside off the ground. Roll your right calf from ankle to knee three to five times. Repeat with toes pointed inward, then toes pointed out before switching to the other leg.
Hamstrings
Sit tall with legs out in front of you and the roller under one knee. Bend the other knee with the foot flat on the floor. Put palms on the floor at your sides and press down to lift your backside off the ground. Slowly roll out along your hamstring until it reaches the bottom of your glute, then roll back in until it reaches your knee. Repeat seven to 10 times, then switch legs.
Back
Lay on the floor with knees bent, feet flat on the floor and the roller behind your upper back. Lightly rest your hands behind your head for support and push with your feet to roll from your neck to the middle of your back. Repeat seven to 10 times.
Quads
Lie face down with the roller positioned perpendicular just above the knees on the quads with toes on the ground. With your bodyweight on your forearms, slowly push back until the roller reaches your hips. Then push forward until the roller reaches the starting position just above the knees. Repeat seven to 10 times.
Shoulders
Lie on your side with knees bent and the roller under your right shoulder. The right arm can be extended slightly to help guide the movement properly. Slowly roll up and down along your
deltoid muscle
using a small range of motion. Repeat seven to 10 times, then switch sides.
The workday ended up turning into more of a work-all-day, you haven't had a chance to hit the grocery store yet this week and the pantry isn't looking too promising—but you've got a houseful of hungry people wondering what's for dinner. Before surrendering to the DoorDash app, take another look at your inventory and consider bending the mealtime rules a bit. You might not have the makings of a traditional dinner on hand, but you probably have the ingredients to whip together one of the most magical concepts in meal planning history: breakfast for dinner.
In addition to the high deliciousness factor, enjoying a morning meal in the evening also can be a real time-saver. Many breakfast foods can be whipped together in just 10 to 15 minutes, notes
Toby Amidor, M.S., R.D., C.D.N., FAND
, nutrition expert and author of "
The Healthy Meal Prep Cookbook
."
"Having breakfast for dinner helps break up the monotony of dinner and also makes eating fun," she notes. "You can find breakfast recipes to enjoy for dinner that are quick and easy. You can even meal-prep some recipes like a vegetable quiche or a Mexican egg wrap."
Health coach
Liza Baker
adds that having breakfast for dinner can be a great way to use up any leftovers you might have on hand. "If you consistently make extra of everything you cook, you'll end up with a plethora of ingredients you can call on to whip up breakfast for dinner at least one night a week," she says.
11 Nutrient-Rich Breakfast Choices
Of course, not all breakfast items make wise dinner choices. Registered dietitian
Summer Yule
recommends skipping the foods that are highest in refined flour and added sugar, such as many cold cereals, muffins and toaster pastries.
Instead, opt for these healthier, nutrient-rich options:
Eggs

are packed with filling protein and contain very few calories (only 70 per large egg). "Making an omelet with cheese and veggies covers additional food groups and could not be easier," Yule says. "And if you use chopped, frozen veggies to make your omelet, you don't even have to do any cutting."

Yule likes to think of plain, unsweetened

oatmeal

as a canvas for nutrient-rich fruits, nuts and seeds. "Plain, unsweetened oatmeal is one of the best cereal options, since it is a whole grain with no added sugar," she points out. Plus, it contains soluble fiber that promotes healthy cholesterol levels.

Yule says that plain (unsweetened)

Greek yogurt

is packed with protein, calcium and beneficial probiotics. "If you don't like plain yogurt, try the lower-sugar varieties (Chobani is one brand that offers lower sugar yogurt)," she suggests. And Amidor recommends topping Greek yogurt with nuts and fruit.

Baker recommends cooking up a

healthy hash

for dinner. In a skillet with butter or olive oil, sauté finely chopped onions, peppers and any other raw veggies you like. Add leftover cooked potatoes, a cooked protein and cooked veggies. Stir until heated through, add salt and pepper to taste and serve with eggs any style (or not).

Smoked salmon

is one of Yule's favorite ways to get some important omega-3s. She recommends preparing a whole-grain bagel with cream cheese and smoked salmon, which covers several food groups. "Consider adding some slices of tomato, cucumber or roasted red pepper to get some produce into the mix," she suggests.

Regardless of what you're preparing, Baker says it's always good to include some type of

veggie or fruit

. "Most American breakfast foods provide plenty (or too much) protein, fat and carbs," she warned. "Your goal is to include some micronutrients from fruits and veggies to help those macronutrients do their best work in your body."

Protein shakes and smoothies

can work well as a dinner option, especially if you're looking for something light, slightly sweet and different, notes registered dietitian

Ilana Muhlstein

.

Prepare a

crustless quiche

(or frittata) using any veggies, meats, beans, cheese and herbs you have on hand, Baker suggests. "Leftovers go in easily!"

Fritters

are another of Baker's breakfast-for-dinner go-tos. To make them, combine two cups of cooked, leftover grains and finely chopped vegetables with one egg and one to two tablespoons of flour, plus salt and pepper to taste. Cook as you would pancakes on a griddle with a little olive oil, butter, ghee or coconut oil. Serve with eggs any style or with apple (or other fruit) sauce or a little sour cream.

Amidor loves to prepare

shakshuka

for dinner, which can be ready in less than 30 minutes. She serves it with her

Israeli style salad

and crusty whole-grain bread.

Not only are breakfast foods quick, easy and budget-friendly, they can also be filling and nutritious when you choose the right foods.