i really dislike making mistakes!!!
Friday, February 15, 2008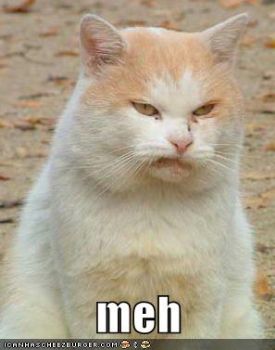 This picture is me right now. I set a really high standard for myself, and when I fail to live up to my own standard, Urghh..... Good thing there is no chocolate cake here right now!!! Ok so I made a mistake. well more than 1. And I fixed it. But I still know that I did it. Forgiving others is really easy for me to do. Myself?!? not so easy. I think I will make myself do pennance. instead of basic tae bo which wips my butt, i am gonna do the advanced one, which is longer and more intense.