so tired today
Monday, February 25, 2008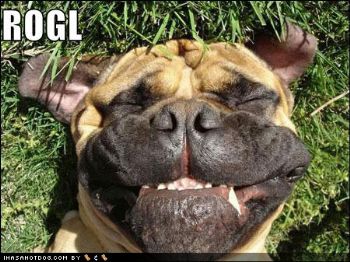 Ok so in order to give myself a smile, I had to go find one. this weekend has been so busy!! One game on Saturday... no biggie. Went ot look at a house, nope didn't call to us... Sunday was a special event at church, then race to eat to get to game #1. daughter's team lost by a landslide. Frustrating. stopped off for spur of them moment DQ. oops. not on the diet plan. game #2 Daughter again losses, but was closer. skip over to game #3 son's in progress. Very close, could possibly blame the loss on the refs. For 6th grade, and they called Everything!! I think the game took twice as long as it should have. So stressfull, when they are close, the coach got thrown out ( yes he has a major attitude, but this time the ref was not being reasonable) So I was so tired, I chose not to cook, made chili dogs instead. Also not on my diet plan. Today had hard time dragging my bum outta bed, so had no time to stop for coffee... Shoulda justt been late... I have read all my Lime's weekend blogs, some are going great, others are struggling a little, like me.
Oh and we are thinking about moving my mom in with us until we can find the right house, that also has a MIL quarters. I am kinda looking forward to it, but we have 4 indoor cats, one permanent stray outside, and our big rottie. She also has 3 cats. I am an animal lover, but they may not all like each other....
to be continued at a later date....