Lesson Learned
Monday, January 28, 2008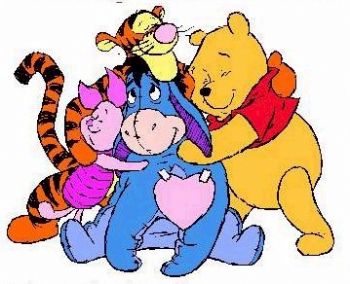 I have made it through the first week. Wasn't tough overall. But what was tough was to share what I am doing with three people that mean everything to me. In the past I had always kept any weight loss efforts private in case I failed. And the last thing we want is to look like a failure in front of those closest to us.
After much reading and soul searching I realized that I can't do this by myself. I do need a cheering section. I gave it much thought as to who I wanted to tell. The people that I shared with had to be ones that I felt would support me both in the good times and the bad times of my weight loss journey. Finally my decision was made and I chose three people that I felt I could trust completely with this demon that I have been harboring for years.
I told my sister first. She is the one I should have gone to years ago because her expertise is fitness and exercise. I had a personal trainer right in the family and never ever thought about utilizing her in helping me. She said she would. Hurdle conquered. She will monitor my efforts here on SP and design a fitness program for me to do. Fortunately for me I have access to fitness equipment that I can utilize without incurring any costs such as joining a gym.
The second person I told was my daughter. Well, I sent her an invitation to SparkPeople first to break the ice but we didn't have a chance to talk until this weekend. She signed up and we talked about our goals. As a parent, the last thing I wanted to do was feel like a failure in my daughter's eyes. But then I remembered so many discussions we had as she was growing up about learning from our failures. Guess my words are now coming back to haunt me.
The third person I told was a close friend. She too signed up on SparkPeople. We have talked about our goals as well. She and I have gone through so many similar experiences that we can talk about anything. This will be an adventure we can both share and help pick each other up when we get down. We have also started talking about a major reward that we want to share together when we reach our goals. That should keep us both on track!
The lesson that I learned this week is that as the old cliché goes, we are not an island unto our self. We need the support of others if we are to succeed whether it be loosing weight or any other endeavor we may undertake. It actually felt good to tell others. I feel like a burden has been lifted off of my shoulders. Many years ago a very dear friend told me that when we share with one another we double our joy and lighten the burden of our sorrow.
Lesson learned. Hugs to all!